Walking the Stations of the Cross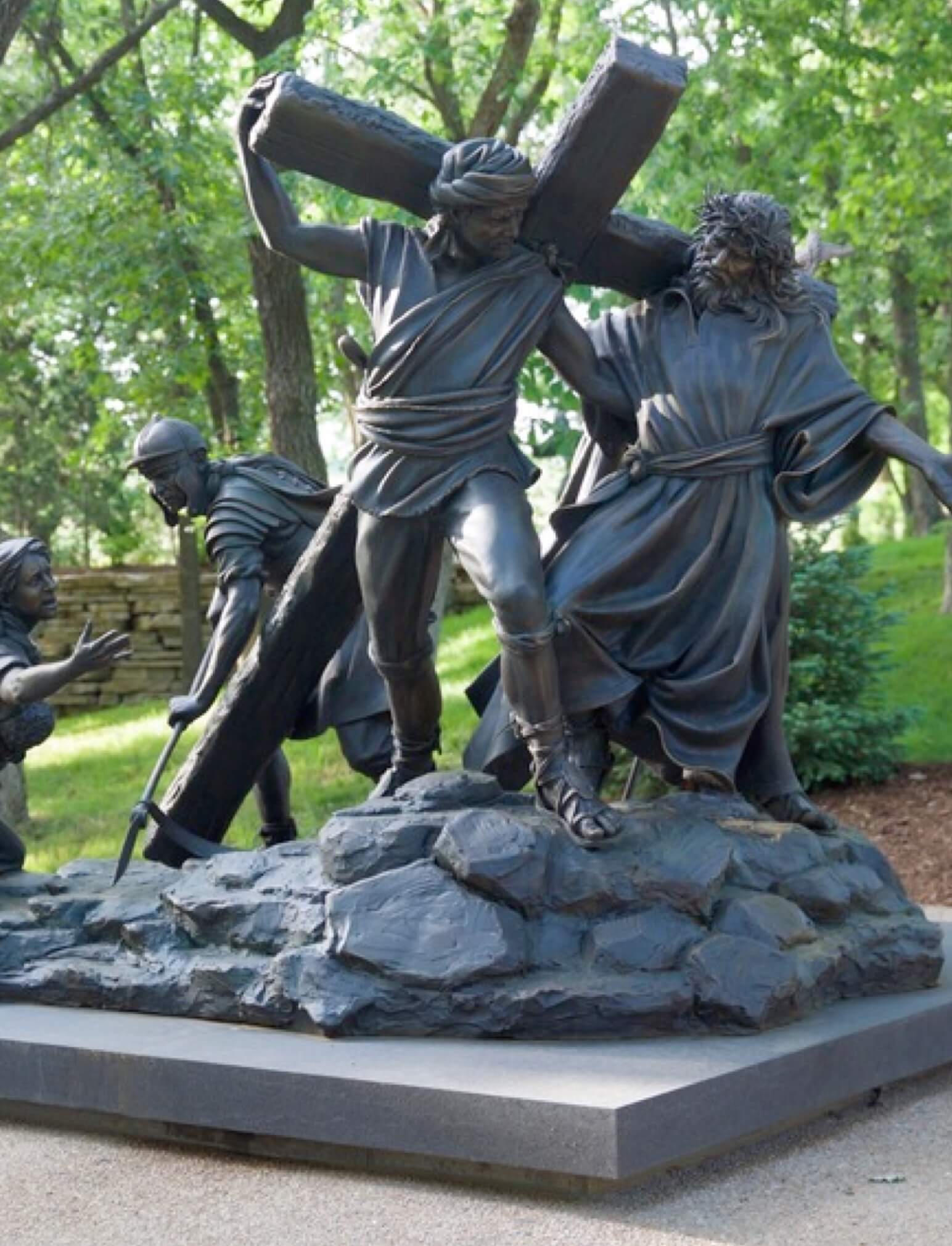 Walk with Him
Located at The Cloisters on the Platte, the Stations of the Cross is a 2,500 foot long walking tour comprised of 14 sculpture stations that represent Christ's trial through his burial.
The Stations of the Cross is open for tours during the following times:  Sunday from 3pm to 6pm, Monday through Wednesday from 9am to 6pm, and Thursday from 9am to 1pm. Please plan to arrive at least one hour prior to closing in order to allow enough time to walk The Stations.  It is not necessary to call in advance of your visit. Groups of 20 or more should contact us a week in advance. 
We will have special hours for our gift shop and The Stations of the Cross over Easter weekend as follows:
Holy Thursday (April 18) 9:00 – 4:00
Good Friday (April 19) 9:00 – 4:00
Holy Saturday (April 20) 9:00 – 4:00
Closed Easter Sunday (April 21)
Visitors are encouraged to make a donation of $10 or more. With each donation, visitors will receive a complementary audio tour. Donations support The Cloisters on the Platte and the Stations of the Cross. When you arrive, please park in the parking lot across from main gate. Shuttle service from the parking lot operates throughout hours of operation and will provide entry for our guests to the Stations of the Cross.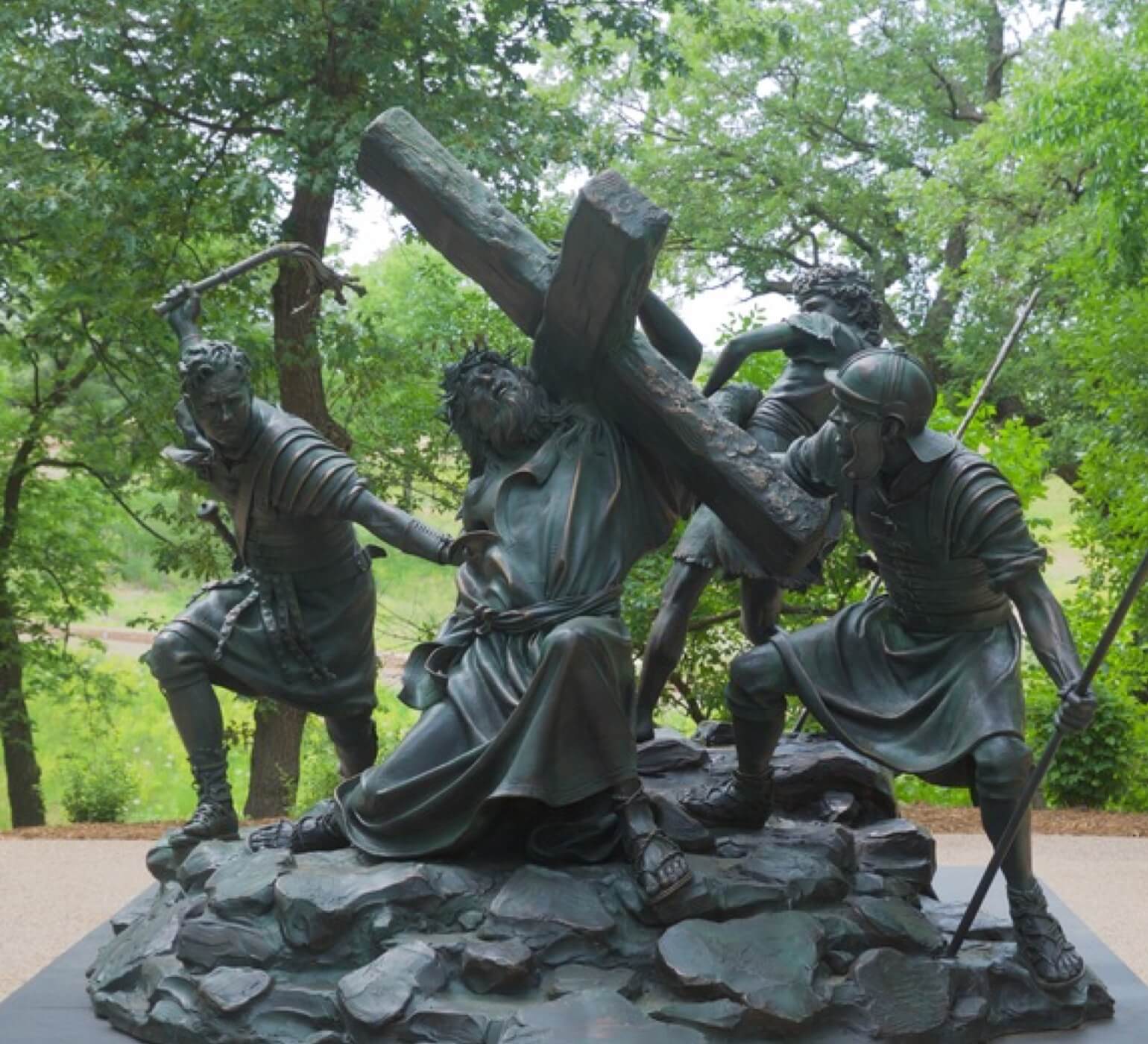 Preparing for your Visit
The Stations of the Cross at The Cloisters on the Platte is accessible to wheelchair users and other visitors who need to avoid stairs. Visitors with disabilities may use mobility devices, including manual and electric wheelchairs, mobility scooters, and manually powered mobility aids (such as walkers, canes, and crutches). We do not have wheelchairs or scooters on site for visitor use.
Landscaping stones can be found along the trail where you will be able to rest along the walk. There are no outdoor restroom facilities or benches. Further, no motorized tram or golf cart is available for providing tours of the stations for those who are unable to walk.
Pets are not permitted at The Stations of the Cross or on the retreat grounds.
To discuss accessibility issues further, or inquire about group visits to The Stations, please call us at 402-509-6250.