Cloisters on the Platte Managers on Staff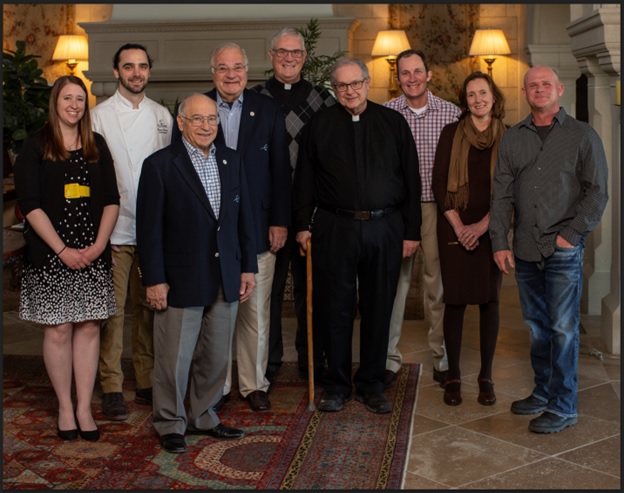 Pictured above, left to right:
Laura Shupe – Chief Operating Advisor to J. Joe Ricketts
Kevin Carney – Chef Manager
Larry Ziska – Assistant Retreat Operations Manager
Joe Ricketts – Founder and CEO
Fr. Kevin Schneider – Priest-in-residence, Retreat Director, Spiritual Director, Manager at retreats
Fr. David Matzko – Priest-in-residence, Confessor, Manager at retreats
Chris Egger – Facilities Manager
Amy Dickas – Retreat Operations Manager
Heath Albright – Grounds Manager
Three days of silence,
a lifetime of transformation
Experience a weekend at
The Cloisters on the Platte.