Introduction
The Stations of the Cross is a form of devotion originating in the fourth century, when Christians were first permitted to worship in the Roman Empire. At that time, pilgrims flooded to Jerusalem to pray along the same route that Jesus traveled from his sentencing to his crucifixion. That 2,500 foot-long path through the old city became known as Via Dolorosa, Latin for the Sorrowful Way.
In the fifth century, the Church produced images of the key moments along Jesus' path. Those paintings and sculptures helped Christians who could not travel to the holy land to reflect on Jesus' last day and message.
While there is no substitute for visiting The Stations of the Cross at The Cloisters on the Platte, we have created this virtual experience so more people can participate in this ritual. Simply select the icon for each of the 14 stations.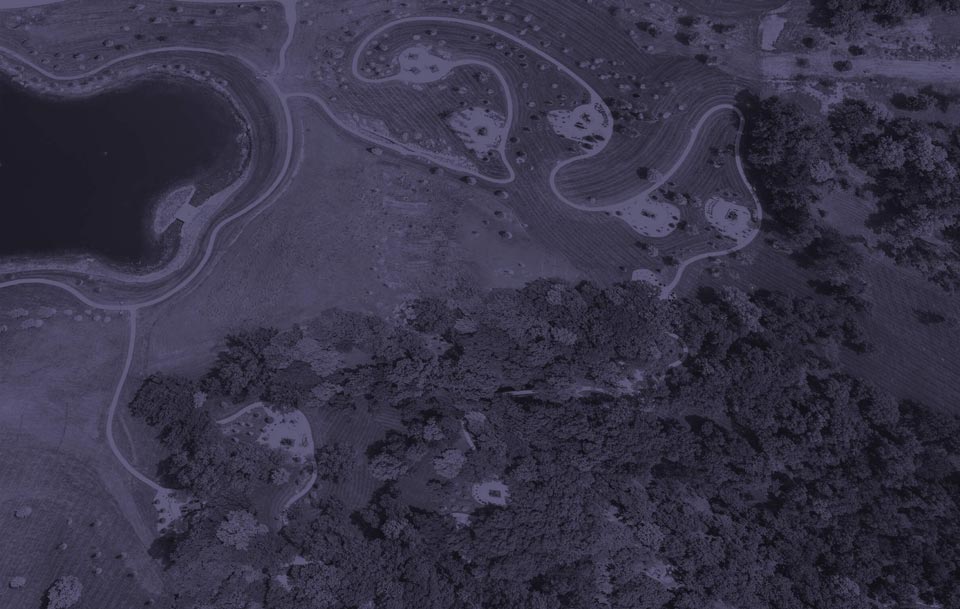 I

Jesus is condemned to die

Caiaphas and the high priests capture Jesus and bring him to Pontius Pilate for sentencing. While Pilate believes Jesus is innocent, he fears the social unrest if he releases Jesus. So in spite of Pilate's responsibility to uphold justice, he charges Jesus with treason. To ease his conscience, Pilate agrees to pardon one condemned criminal in honor of Passover that the people of Israel must choose—Barabbas or Jesus.

The crowd frees a murderer and crucifies a prophet. But who's to blame? Did Pilate absolve his responsibility in Jesus' bloodshed by giving the decision to the people? What responsibility do each of us have towards upholding justice?

II

Jesus takes up his cross

Jesus accepts his fate and takes the burden of the cross upon his shoulders. He calls us to follow him as he walks, into an involvement with life and its unpredictable burdens. Jesus has come to teach "the way", not an ideology. There is much to learn if we observe him. How do we withstand the consequences of our convictions? How can we face the trials of life with dignity? We learn his way and his love as we walk.

III

Jesus falls for the first time

The cross that Jesus bears weighs heavy on his wounds. He falls under its weight, but retains his integrity. There are many ways we too stumble in life, but the fall from grace is most difficult; like that of Judas when he betrayed Jesus. Judas traded his Messiah's life for thirty pieces of silver. How painful it is for those of us—like Judas—who fall from grace. What can we learn from Jesus' merciful heart? He forgives Judas, picks up the cross and continues the way. Whom are the Judases in our lives that we need to forgive?

IV

Jesus meets his mother

Mary pushes through the crowds accompanied by Jesus' disciple John. Her unwavering love will accompany Jesus through his suffering. Although Mary is a widow and will soon fend for herself, she shows no self-pity. She does not beg Jesus to save himself for her sake. And despite Jesus' torment he has the mindfulness to consider his mother's care. Jesus asks Mary and John to look after each other, as mother and son. How can our love bear witness to great suffering? Can it lead to new strengths and allegiances?

V

Simon of Cyrene is compelled to bear Jesus' cross

Jesus falters and the guards pick Simon from the crowd to help. Simon, who has come in from the fields, tries to resist. The guards' spears prod Simon against his will. Simon's wife collapses to the ground in anguish. She doesn't want Simon involved in this death march. The spirit works in mysterious ways. Simon did not know Jesus, nor realize the significance of his actions. Are there times when we help someone against our inclinations? And are glad to have done so in the end?

VI

Veronica wipes Jesus' face

A woman slips through the guards and kneels in front of Jesus. Risking punishment, Veronica uses her veil to clean the blood and sweat from Jesus' brow. Amazingly, the face of Jesus appears on her veil! Stunned by the veil's imprint she holds it up for all to see. Jesus has acknowledged Veronica's bravery and compassion with the gift of a miracle. What principled acts in our lives have their own form of reward? How can we find the courage to mend what's broken or unjust where we live?

VII

Jesus falls a second time

Jesus lies exhausted on the ground as guards goad him to rise. Townspeople, witnessing his torment, offer what encouragement they can. Jesus rises to his feet. The power of his faith lifts him. Why is Jesus so determined to continue his way with the cross? What circumstances in our lives evoke pain and doubt and yet must be faced with perseverance? What beliefs or values can we call upon to renew our strength and to face life's journey?

VIII

Jesus meets the women of Jerusalem

The women from town have gathered, as is their custom, to bemoan yet another public execution. Many listened to Jesus preach a few days ago and recognized him as their Messiah. Now they congregate to lament his torture. Jesus asks them not to weep for him. They should save their tears for their children, who grow up under a rule of ignorance without mercy. Empathy, is an important human quality. When witnessing brutality, do we sometimes grow numb to feeling? How can accessing our compassion lead to changes in ourselves and how we respond to others?

IX

Jesus falls a third time

All eyes are on Jesus as his body is crushed under the plummeting cross. Surely, he can't go on? The cross is too heavy, and the road to Golgotha too long. But look! He's lifting the cross again. His determination reaches beyond what seems possible. But it is not the guards' whips that lifts him. Jesus wants to show us how to face an unimaginable burden. How can we find the strength to face loss, sickness and broken heartedness? How can the power of love lift us above burden and suffering?

X

Jesus is stripped of his garments

Guards rip Jesus' clothes from his body, leaving his flesh exposed. They believe that by taking his clothes they can strip Jesus of his dignity. But notice Jesus' face, he wears an expression of true humility. His heart is completely open. There is nothing hiding within him, nothing to expose. Someday, we too may have our roles and possessions stripped away from us. How will we endure great loss? What qualities do we need to nurture in ourselves to preserve our self-respect?

XI

Jesus is nailed to the cross

There is no escaping the unfolding brutality. Guards bind Jesus to the cross and drive nails into his flesh. His cries of pain pierce our hearts. We want to run from this nightmare but feel compelled to stay close. Only then may we hear what Jesus struggles to say. Father, forgive them. They know not what they do. Even to those who have persecuted Jesus most, he offers his forgiveness. What situations in our lives seem unforgivable? How would extending our capacity to forgive create change in our lives?

Watching his labored breath, ever so close, we wait at the bottom of Jesus' cross. Surely, he will give us one last teaching. And then, his eyes flash open. He looks up to the sky. His last words escape from his mouth, carried on the wind—Father, into your hands I commit my spirit. It is accomplished. His surrender is complete. Where in our lives do we feel a higher calling beckoning us? How well do we answer it? What needs to be surrendered? What needs to be acted upon?

XIII

Jesus' body is taken down from the cross

Guards wrestle with ropes to lower Jesus' body to the ground. Those dear to him stand by, his mother Mary, Mary of Magdalene and Joseph of Arimathea. Joseph of Arimathea has offered his own tomb so that Jesus may have a dignified end. When hope feels lost, will our love faithfully stand by? What things are important for us to witness in our lives even with a heavy heart? How can we grow deeper into unconditional love so that it becomes greater than us?

XIV

Jesus' body is laid in the tomb

Jesus' body rests in peace. An angel removes his crown of earthly suffering. His ascension is imminent and the choice is now ours. Will Jesus' death be the end of everything, including our hope? Or can a new journey with Jesus begin? Are we willing to follow him into a future free from hypocrisy, greed and hate? There are just a few more steps to take … we learn His way by walking.