Week 3
"Perspective — A Picture of Harmony"
After two weeks of reviewing our story and seeing it as a story of God's faithful presence in our lives, we move now to look at the bigger picture. This week we want to reflect on, and be inspired by, God's creative desire for us as part of the whole of creation.
Guide: The World as It's Meant to Be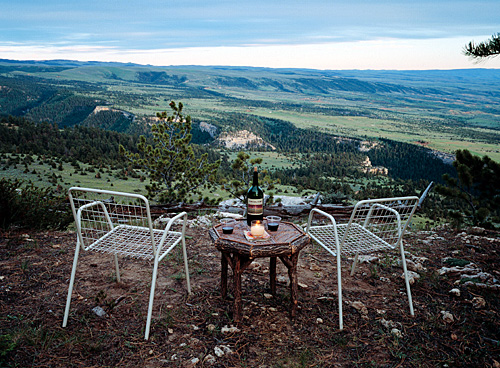 St. Ignatius of Loyola put it so simply:
God created us to praise, reverence, and serve God and in this way to save our souls. God created all of the rest of creation to help us achieve the purpose for which God created us.
Let's let the background of this whole week be two wonderful imaginative reflections:
To simply walk around, doing all that we do each day, more and more conscious of why we were created:
To give praise to God.
To revere God: to grow in awe and love for God.
To be of service: in God's service.
To notice the rest of creation more consciously, and how all that we notice is intended by God to help us — it is all created for us.
Again, this is about gratitude. We want to appreciate, to become more sensitive to and more aware of something about God: God has an intense desire to help us achieve the end for which God lovingly created us. So, by our thinking and watching this week, we are coming to know God better.
Again, make use of the helps provided for this week. Let the photo draw us into wonder and awe and a sense of God's plan for us. Let's try to begin and end each day this week with openness and delight in all that God intensely desires to show us.
The Grace We Pray for This Week
To become more aware that I was created to praise God; to grow in love and awe of God; to be in God's service.