Week 2
"Our Story: Exploring Its Depth"
One powerful way to go deeper is to ask and explore the answers to key questions. We are still going to be doing this in the midst of our busy lives this week, and will continue to utilize the background (see the "Some Practical Help for Getting Started This Week" section). These questions are easy to remember and are important in preparing for the weeks to come.
Guide: Looking Closely at Our Stories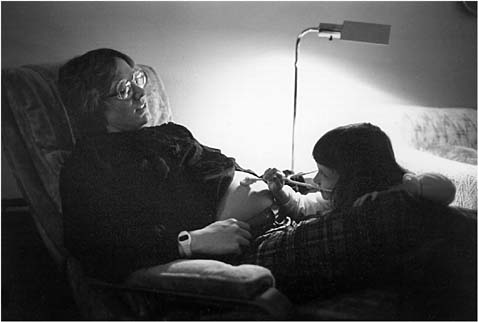 We were all "knit together in our mother's womb," as Psalm 139 tells us. Various events and experiences have shaped us into the people we are today. Let's listen for the answers that will reveal the depths of God's movement in us this week.
What graces, insights, special or painful memories were given to me last week?
Did I like doing these exercises last week, and did they nurture some new desires in me?
After last week's review of my photo album, I'm attracted to…
Where, in my life story, did I feel most totally known by God?
Is there a part of me, my story, that I have a hard time imagining God knowing? Because I have a hard time imagining God accepting me there?
Where in my story were crossroads? It could have gone this way or that: how was God present in the way my story continued from there?
Am I accepting of who I am today? If not, can I hold those areas up to God? If yes, can I hold my whole self up to God, in gratitude?
Are there areas I feel God is wanting to love in me? Change in me? Make use of for others?
Throughout this week, in every background moment, let there be expressions of gratitude for the blessings of how our life story is connecting us with God's presence and love. Let us experience the feeling of continuing to grow and develop. The one who formed us in our mother's womb is still forming us this week.
The Grace We Pray for This Week
I am grateful for the way my own life story connects me today with God's presence and love.